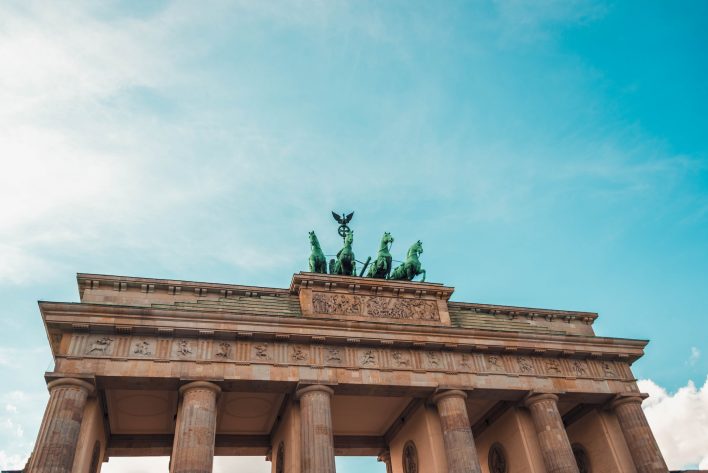 Google Translate is a powerful tool for translating text, but it cannot teach you to read German. The translation algorithm used by Google Translate can only provide an approximate translation of the source language into the target language, which means that it may not accurately reflect the true meaning of the original text.
The Limitations of Google Translate for Learning German Reading
Google Translate is a great tool for quickly translating German, but it's far from perfect and has several limitations when used as an educational tool to learn German reading. For example, Google Translate often fails to accurately capture the nuances of any language and can omit important details or offer incorrect translations. It also lacks context and grammatical understanding, so it can't always accurately determine which verb tense to use or how a sentence should be phrased. Additionally, Google Translate doesn't include grammar explanations and feedback, so learners won't get any guidance on what they should do differently for future translations. Finally, since the program is largely automated and does not provide personalized feedback, it can't be used to accurately assess a learner's progress or provide them with detailed insights on their language skills. For these reasons, Google Translate should not be relied upon as a primary way of learning German reading.
Rather than using Google Translate exclusively, learners should supplement it with other educational tools like textbooks, native speakers, and practice tests to gain a more comprehensive understanding of the language. Additionally, it's important to note that reading German is different from translating it; if you want to be able to understand the text instead of just translating it word-by-word, you need to have a strong grasp of German grammar and language structure. For this reason, it's important to use Google Translate alongside other educational methods to improve your German reading skills.
In conclusion, while Google Translate can be a helpful tool for quickly translating German text, it has numerous limitations when used as an educational tool and should not be relied upon as the only way to learn German reading. Rather, it should be used in conjunction with other methods such as textbooks and native speakers to gain a more comprehensive understanding of the language. With a combination of both Google Translate and other educational tools, learners can make the most out of their study sessions and become proficient readers of German.
Why Machine Translation Can't Replace Real German Language Learning
Machine translation cannot replace real german translation service learning for several reasons. First, machine translation is often inaccurate and can produce incorrect translations or omit important details. Machine translation cannot also understand context, which means it can often struggle with idiomatic expressions, slang, or culturally specific phrases that are necessary for communicating effectively in a given language. Additionally, machines cannot detect subtle nuances in speech or writing, such as sarcasm and double meanings.
Another issue with machine translation is that it is unable to teach language learners the appropriate grammar rules, pronunciation, and sentence structure they need to understand and speak German correctly. Although some machine translators may provide some guidance on these topics, they are not comprehensive enough to provide the necessary instruction for mastering a language.
Finally, machines cannot provide personalized feedback and guidance that is essential for becoming fluent in German. Machines can only offer general advice or tips, which are not tailored to individual learners' needs. Additionally, machines cannot adapt their instructions or responses based on a learner's particular language level. Real German language learning requires feedback that is tailored to each learner's needs, which machine translation does not offer.
In conclusion, real German language learning is essential for becoming fluent in the language and machines cannot replace this process. Machines are limited in their ability to provide accurate translations, understand context, detect nuances, and give personalized feedback. Therefore, machine translation can be a useful tool for students learning German; however, it cannot replace real language learning.
Unlocking the Benefits of Machine Translation for Learning German
Machine Translation (MT) is becoming increasingly popular as a powerful tool for learning German. Using MT can help to expedite the process of learning a new language, while also improving comprehension and retention. The key benefits of using MT for learning German include increased accuracy in translating documents, improved speed, and efficiency, flexibility in terms of usage scenarios, enhanced vocabulary proficiency, and improved grammar accuracy.
MT can provide an accurate translation of documents much more quickly than manual translation methods, allowing users to focus on more important tasks such as learning grammar and sentence structure. MT is also far more flexible in terms of use scenarios – it can be used for both large and small projects, making it a great choice for both beginner and advanced language learners.
Another key benefit of using MT for learning German is enhanced vocabulary proficiency. By quickly translating words and phrases, MT can help users to learn new terms that they may not have otherwise encountered in their studies. This improved vocabulary knowledge can be used to increase overall comprehension and retention of the language.
Finally, MT can be used to improve grammar accuracy. By using MT to quickly and accurately translate sentences, users can better understand the correct word order and sentence structure of German. This improved comprehension can be further applied to learning new grammar rules and improving overall fluency in the language.